Welcome to Hof van Holland

SUPERIOR
Less than 20 kilometers from Amsterdam, in the picturesque Zuiderzee town of Edam, you will find the picturesque hotel Hof van Holland. The hotel is wonderful for a relaxing weekend away. Hof van Holland has been around since 1870, but was completely renovated in 2020. This attractive boutique hotel has 12 modern rooms and a cozy restaurant. Hof van Holland is located next to the bus station, a central location with excellent connections to Amsterdam, Volendam, Hoorn and surrounding towns. Are you coming by boat? Then you can reserve our berth before arrival.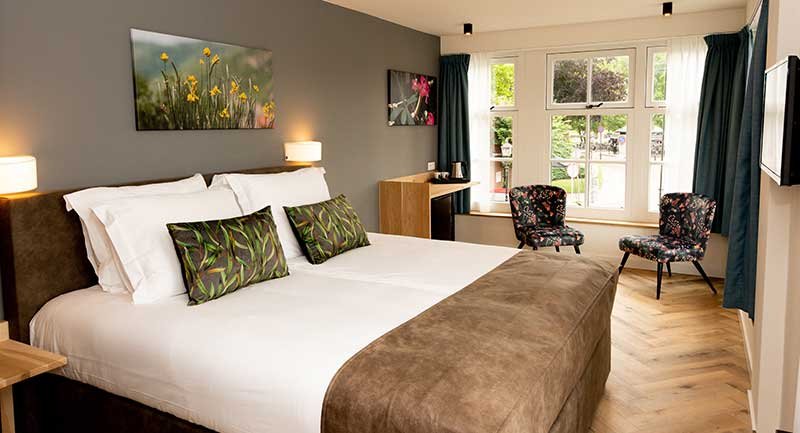 Hof van Holland offers 12 recently renovated hotel rooms with natural light and a warm but modern ambiance. View rooms
Due to a staff shortage, our cozy restaurant is unfortunately only open for breakfast when staying overnight. Hopefully we can solve this quickly so that everyone can come and have breakfast, lunch and dinner again soon.