Unfortunately, we are forced to close our restaurant for the time being as a result of the corona measures. The restaurant is closed until June 1.
Welcome to Hof van Holland

SUPERIOR
In about 20 kilometers outside the city center of Amsterdam you will find the picturesque hotel Hof van Holland in the quaint southern sea town of Edam. The perfect place for a relaxing weekend away with our 12 newly renovated hotel rooms. Formally located next to the old train station which is replaced by the bus stop that will easily take you to the city center of Amsterdam, Volendam, Hoorn and other surrounding cities within 30 minutes. Hof van Holland dates back to the year 1870 as a well-known restaurant in town that is just recently renovated into a beautiful and cozy family hotel that offers up to 12 rooms, a renewed restaurant that offers a wide range of dishes and cuisine and continental breakfast.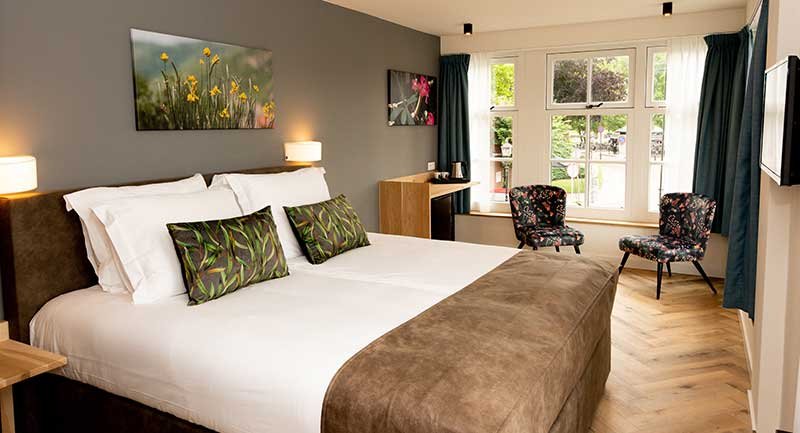 Hof van Holland offers 12 recently renovated hotel rooms with natural light and a warm but modern ambiance.
From a traditional Moroccan pastry pie to a deliciously grilled Texas burger. We serve vegetarian dishes as well.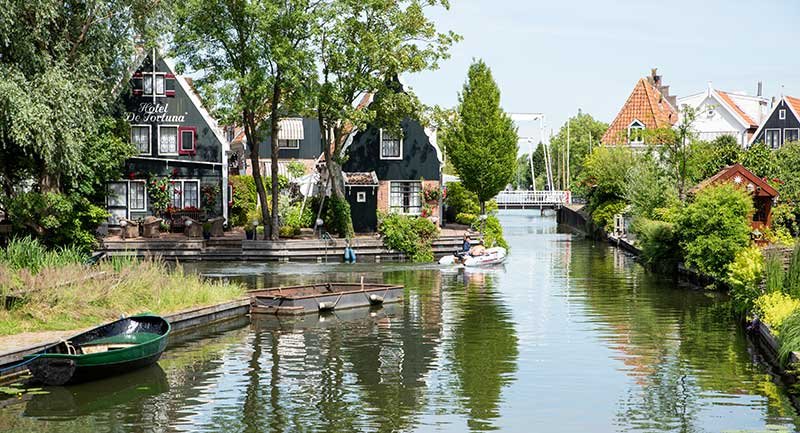 The surroundings of Edam offer a lot of sightseeing and activities for every age. From museums to markets, bike tours and boat trips.